Creating personal and community transformation, one pie at a time.

The Flourish Story
Across the United States, the collateral consequences of drug addiction and incarceration followed by relapse and returning to jail have damaged the lives and livelihoods of individuals, families, and entire communities.
In 2017, a diverse group of faith leaders, culinary, substance use, rehabilitation, and mental health experts, and community members in Salt Lake city, Utah, came together and identified an innovative solution to these complex social problems; a paid internship program which fosters hope, healing, and accountability while simultaneously teaching the art and skills of professional baking to those recovering from substance use disorders with a history of incarceration. The first group of interns began the program in 2018.

Flourish is the only 'Second Chance' long-term recovery, workforce reentry program in Utah.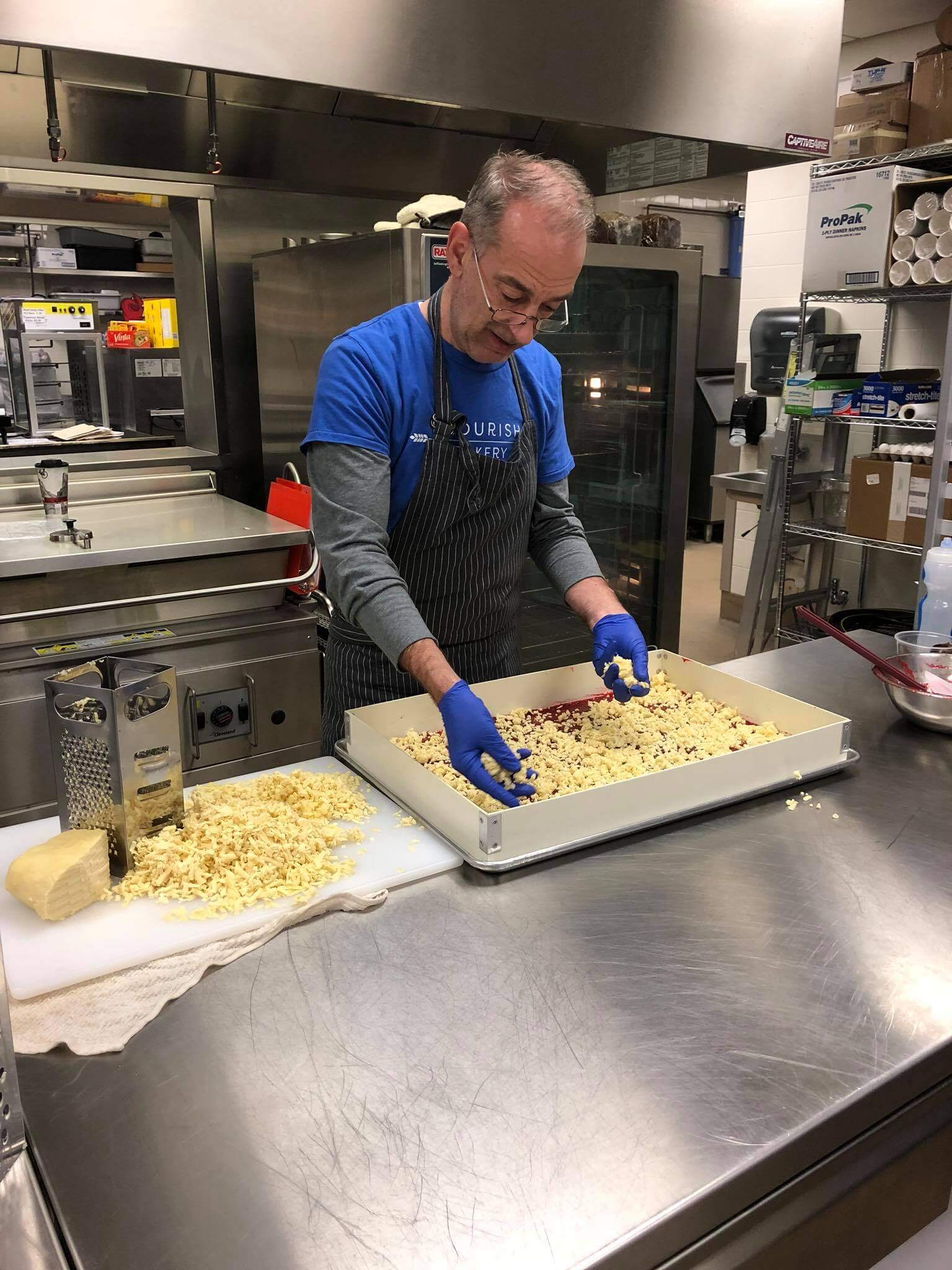 ---
Our Recipe for Life Transformation
Step 1: Start with Commitment
Being a Flourish intern is a commitment. It takes time and effort to change your life. And we want people to be ready to make that commitment on their won. That's why we don't offer individuals internships. Instead, we want them to return to us when they are prepared to start their internship journey..

Step 2: Add in Community
The opposite of addiction is a community of co-workers, friends, and supporters that will cheer them on in their successes and be there to lean on during difficult times. This kind of community is essential for long-term recovery.

Step 3: Take time to Care

At Flourish, our interns take time to care for themselves. Their schedules feature fitness classes, writing circles, reflection time , and financial counseling. We also offer paid vacations to promote rest and restoration for our team. In short, we want our interns to be the best versions of themselves, and that requires more than just job training.

Step 4: Connect & Share. Repeat

When Flourish interns begin their community externships, we help them stay connected to us and encourage them to share what they've experienced in the greater community. Regular check-ins are part of the externship experience to ensure interns stay committed to themselves and their professional goals. Flourish graduates also come back as ambassadors to mentor new interns and share their stories with supporters.

---
---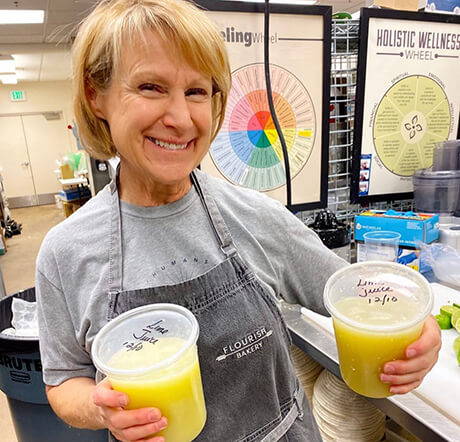 Mixing it up! The Flourish Bakery Team
Our team at Flourish is a diverse group of individuals who use their talents to stand alongside those who seek the opportunity to begin again. They bring expertise in culinary arts, mental and physical health, finance, communications, and recovery to our community. While their backgrounds differ, their vision is the same: to bake limitless growth of personal and community transformation, one pie at a time.