Volunteer, Donate, Sponsor, Shop, and Spread the Word
How can I help?
Here are five ways that you can help Flourish Bakery fulfill its mission while baking limitless growth and personal transformation, one pie at a time.
---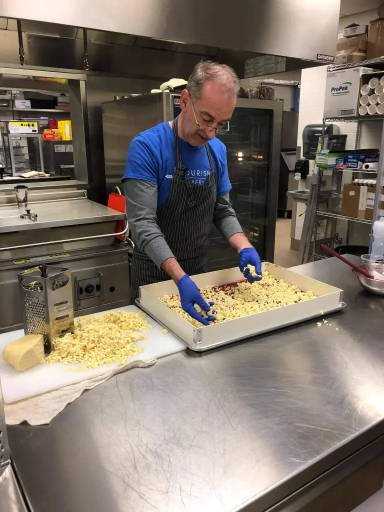 Do you want to take your volunteer experience to the next level?
Consider becoming a Flourish volunteer. Here, we consider our volunteers part of our community. You'll work alongside our interns, listen to their stories, and share in a mutual experience of transformation. Not a baker? Not a problem. Our interns will teach you culinary skills they've learned in the program and build their leadership capacity at the same time.
You can also support us outside the kitchen as a volunteer at community events, like our weekly farmer's markets, or by sharing your talents for special projects.
The bottom line is that volunteering at Flourish will be a life-changing and life-affirming experience for you and our interns.
---
Donate Today!
Flourish Bakery relies on donor support! 65% of our funding comes from donations. Every dollar given goes directly to services to empower individuals in recovery and offer them the opportunity to begin again.
All donations are tax-deductible and are processed through a secure portal.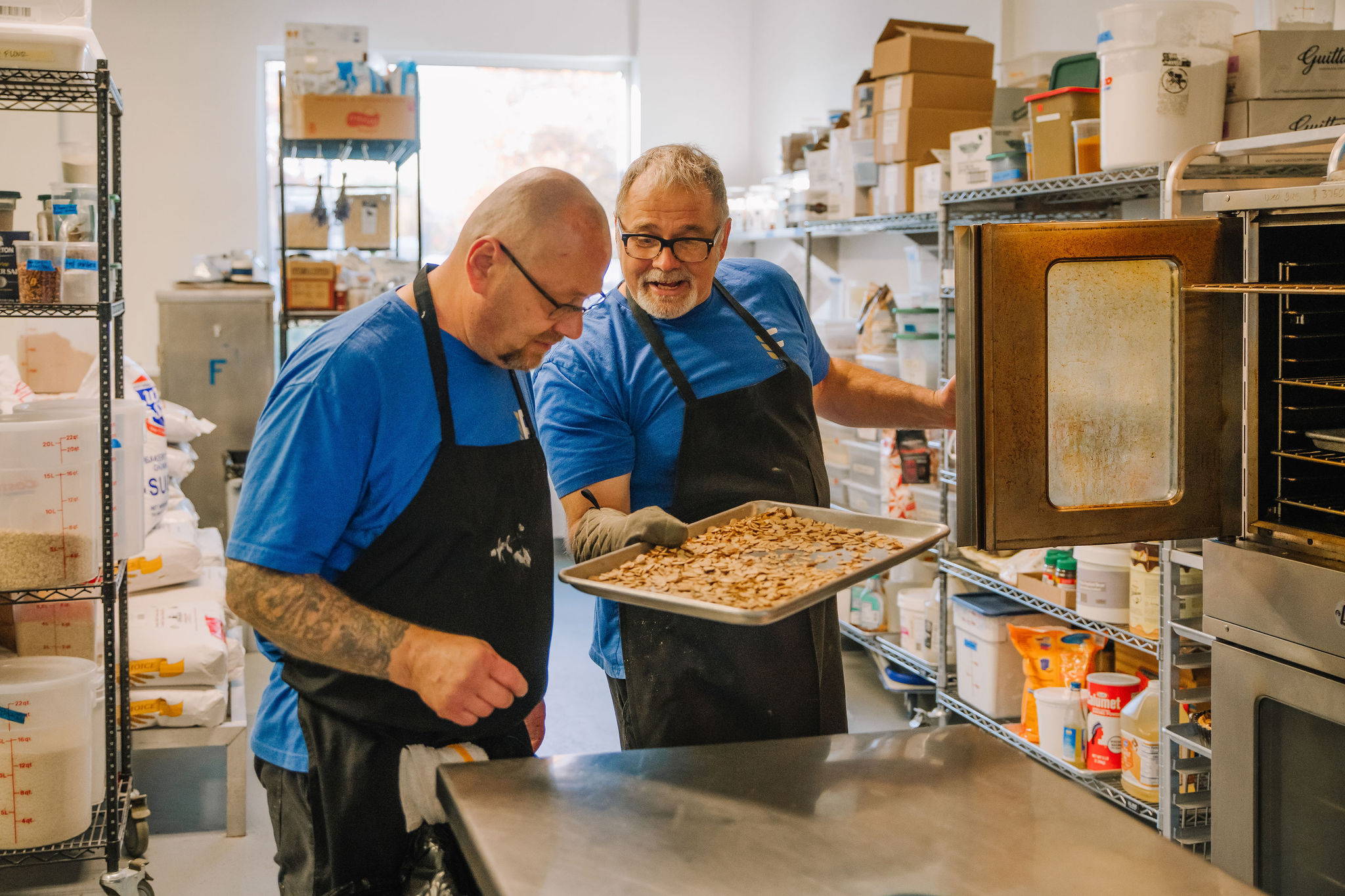 ---
Corporate Sponsorship
When a corporation chooses to support Flourish, they are investing in opportunities for people to begin again. We are fortunate to have long-term and impactful relationships with corporations that share our commitment to transforming lives.
We proudly partner with these corporations for philanthropy, sponsorships, volunteering, corporate gifts, catering, and more.
---
Buy from the Bakery
An easy and delicious way to help Flourish is to buy our baked goods! You can shop online, visit our back door store in historic downtown Midvale, or order from DoorDash.
Whatever you choose, know that you'll be enjoying high-quality treats made from the finest ingredients. And that every dollar you spend directly affects the lives of individuals pursuing the opportunity to begin again.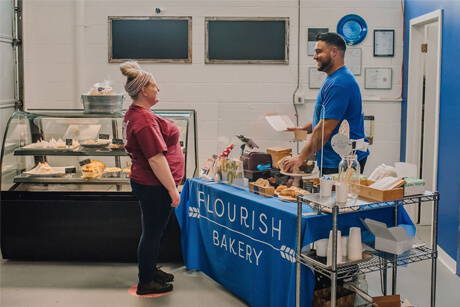 ---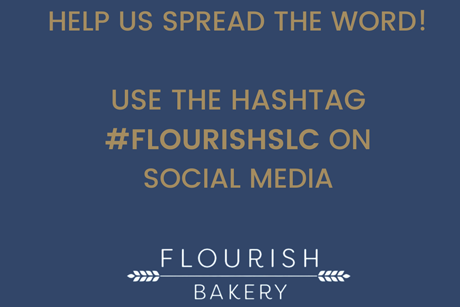 Help us Spread The Word!
Right: Have you liked us on Facebook? Follow us on Instagram? Have you seen our YouTube channel? And don't forget about our Amazon Smile and Smith's Community Rewards programs. Share our pages with your friends!
We want as many people as possible to know about the vital work we do at Flourish.
We've got to spread the word to help give more people the opportunity to begin again!